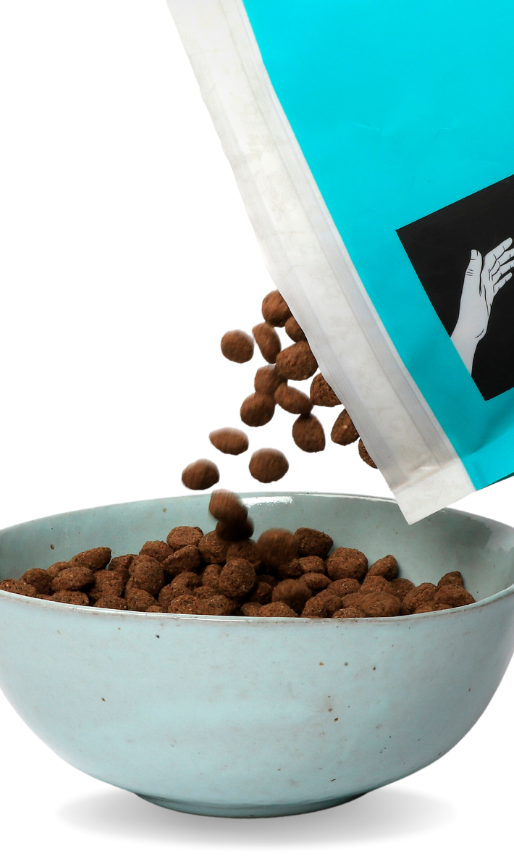 Trial bag 400g Dog food
R60

Sample size
Trial bags of 400g so you can make sure your dog loves the taste.

Again and again
Eco-friendly dog food bags, made from 100% recyclable plastic

Crafted locally
Crafted with pride in South Africa using locally sourced ingredients for a taste your furry friend will love.
400g sample of Nala Health dog food.
Sustainable and complete dog food with insect protein, gluten-free ancient grains, vegetables, essential oils and plant extracts. See individual product pages for more information.
Limited to 1 trial bag per purchase. Shipping: R60.